There is nothing better than a delicious and cruncy breakfast to start the day like Bread Roll! Bread Roll Bread roll is a traditional Ind
There is nothing better than a delicious and cruncy breakfast to start the day like Bread Roll!
Bread Roll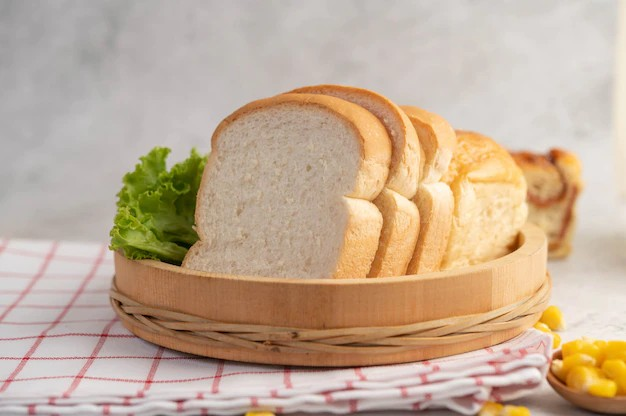 Bread roll is a traditional Indian breakfast recipe that is simple to make and can be made in about 20 minutes provided you have leftover bread slices and boiled potatoes. The procedure is straightforward: first, the potato stuffing is prepared, then the bread slices are packed with the stuffing and deep fried till golden and crispy. This recipe makes the fundamental potato mixture for the stuffing. However, you may make it in a variety of ways by including cooked vegetables. As well as grated paneer, grated cheese, and other ingredients in addition to the boiled potatoes.
Ingredients for Bread Roll:
6 slices of bread
3 medium or 2 big cooked potatoes
1/4 cup (4 tablespoons) Coriander Leaves,
1-2 finely chopped green chilies (as per taste)
1/2 teaspoon powdered red chilli
1 teaspoon coriander-cumin powder
For deep frying, 1/2 teaspoon dry mango powder (amchur powder) or 1/2 teaspoon lemon juice oil
Salt to taste
Directions to make:
1. In a pressure cooker, boil potatoes in salted water for 3-4 whistles over medium heat, or until soft. Drain extra water from boiled potatoes in a colander. Allow them to cool at room temperature for a time. Transfer the potatoes to a large mixing dish after peeling them.
2. Toss in 1/3 cup finely chopped onion (1 medium), 1/4 cup finely chopped coriander leaves (4 tablespoons), 1 finely chopped green chilli, red chilli powder, 1 teaspoon cumin-coriander powder, and 1/2 teaspoon dry mango powder (amchur powder) (or 1/2 teaspoon lemon juice). 1 medium onion, coarsely sliced (1/3 cup) If you haven't added salt while boiling the potatoes, do so now OR taste the boiled potatoes for salt and add more if necessary.
3. Using a knife, cut the sides of each slice of bread.
4. Fill a wide bowl or plate halfway with water. One slice should be softly dipped in water for a second before being immediately removed.
5. Gently squeeze the excess water out of the bread slice between your palms, removing as much water as possible without breaking it. Simply dip the slice to lightly moisten the bread; do not entirely immerse the slice in water as this will cause the slice to split while removing the water.
6. Place a small portion of the stuffing mixture in the centre, lengthwise and diagonally (or make the small cylindrical shape rolls of stuffing mixture and place one roll inside).
7. Wrap the stuffing mixture in two opposite directions, as shown in the photo.
8. Finally, cover the remaining two sides and form it into a cylindrical shape. Make sure the stuffing is completely covered on all sides. If there is any exposed stuffing, cover it with a slice of wet bread.
9. Continue with the remaining bread rolls in the same manner.
10. In a deep frying pan, heat the oil over medium heat. Make sure the oil is hot enough to prevent the rolls from absorbing too much oil while cooking. Slide 2-3 rolls off the sides of the pan when the oil is medium hot.
11. Fry them in a deep fryer until golden brown and crispy.
12. Using a slotted spoon, remove them from the pan and place them on a paper towel-lined plate. The bread buns are now ready to eat. It is serve hot because they will become soft if left to chill. With tomato ketchup and green chutney, they're delicious.