An organization's growth is aided by a productive working relationship with its personnel. The relationship between a manager and an employee communi
An organization's growth is aided by a productive working relationship with its personnel. The relationship between a manager and an employee communication connection is rarely discussed. It has various wavelengths and requires a correct flow to be sustained and grow, just like any other relationship. It is simple to see how a positive working connection with your employee communication may expand your company and improve the atmosphere at your office. Respect and understanding for one another are more important in healthy partnerships. The procedure calls for sincere effort, patience, and understanding.
The following guidelines may help you establish positive working relationship and connection with your employee:
1. Take Initiative to build a Connection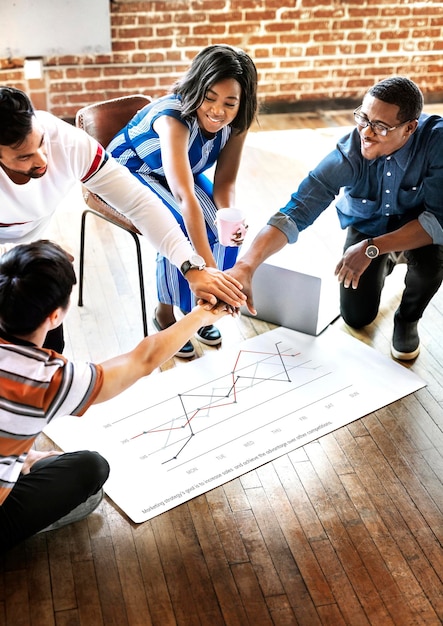 Employees that approach projects creatively and pro-actively are constantly sought for and rewarded by upper management. By showcasing your excitement and creative ideas, you'll be able to demonstrate that you're not simply showing up because you have to but that you're also contributing to the business.
2. Recognize their business strategy
You can work more effectively with team members if you are aware of your employer's preferred communication style. For instance, although some employers want a formal relationship, others feel more at ease with a first-name relationship and the ability to ask employees about their personal lives. If you and your employer are just starting out, you might inquire about their preferred method of communication. Additionally, you can take cues from their tone and demeanor and emulate them.
3. Bridge the Communication Gap
One of the most crucial elements of the relationship between a manager and an employee is communication. You can understand the needs and feelings of the employees by being open and honest with them. A workplace shouldn't restrict communication to email only. More employee loyalty can be attain with the help of weekly meetings and listening to the workers. The space between discomfort and other human problems is filled through efficient communication.
4. Show your worth through a strong Connection
Respect is a crucial component of a successful working relationship, and you can gain your employer's respect by showcasing your abilities and performing well at your job. You might never engage in casual chat with your employer because some desire a more official relationship with their staff. Exceeding expectations and delivering high-quality work can demonstrate to your employer that you are a valuable member of the team. You could also demonstrate your worth by being a trustworthy team player. By using this tactic, you can strengthen your bond with your employer and advance professionally.
5. Implement autonomy
In your workplace, give your staff freedom. If you don't offer your staff enough room and space to finish their tasks, nobody will respect you. Workplace autonomy enhances both your relationship with employees and your level of job satisfaction.
6. Refrain from blaming others and form your own Connection
Your management not only care about your justifications, but also doesn't want to hear them. You must complete your assignments and adhere to the deadlines that have been establish by him or her. Your management does not have the time to keep nagging you to complete the work for which you are getting in compensation. Managers already have a lot on their plates; they don't need more work added to them.
7. Ask for opinions
To gain feedback on your performance from your manager, don't wait for your six-month or annual performance review; actively seek it out all year long. You will learn how well your manager believes you are doing your job through feedback. You have a better chance of keeping your job and advancing in work responsibilities, pay hikes, and promotions if your manager believes you are performing well.
8. Convey your value
Especially successful working relationship depends on respect, and you may earn your employer's respect by demonstrating your skills and doing an excellent job on the job. Because some employers prefer a more formal relationship with their personnel, you might never participate in casual conversation with your employer. Although by exceeding expectations and producing high-quality work, you can show your employer that you are an important team player. You could also prove your worth by developing into a dependable team member. You can as a result can even advance professionally and tighten your connection to your employer by employing this strategy.
Finally!
Above all the boss-employee relationship ultimately comes down to trust and confidence in the employees' abilities. Consequently, it's a partnership where sincere participation from both parties is in requirement. Any firm's development depends on its ability to comprehend the nuances of this relationship.The key to this relationship would therefore be to learn, develop, comprehend, and put it into practice. Acting in accordance with time's flow seems to be the best option because it presents fresh difficulties.