Indian Beaches, A Tropical Dream Come True To Visit In 2022 One of the world's longest coastlines, India has some of the most beautiful beaches. A
Indian Beaches, A Tropical Dream Come True To Visit In 2022
One of the world's longest coastlines, India has some of the most beautiful beaches. Additionally, the best beaches in India, particularly those on the west coast, are currently popular tourism destinations. These beaches provide throbbing adventure, peaceful seclusion, and, of course, exciting parties.
Every beach in India offers something unique and a completely unique experience. There is something for every style of traveller, from lively gatherings to water sports, relaxing time to hidden coves. A comprehensive list of India's stunning beaches may be found here. Choose the option that best suits you and enjoy the most wonderful beach vacation with your family.
Goa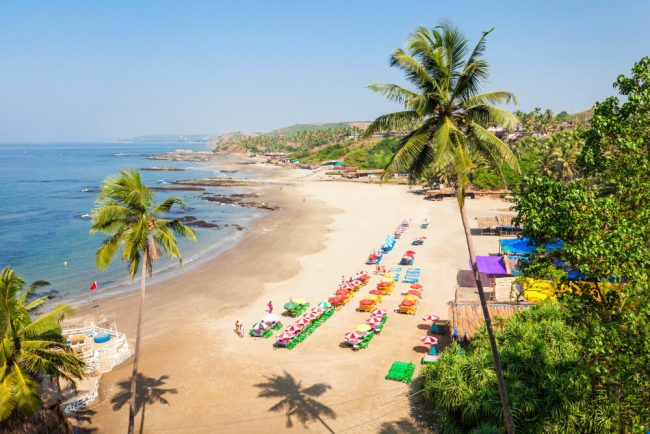 The party capital of India really cannot be topped. Goa is my top choice since it's a site where visitors may be seen swimming, parasailing, tanning, and lounging in hammocks while enjoying cold beers all year long. In actuality, Goa is the ideal location to begin your beach vacation early with Sunburn Goa this December! A horde of revellers and DJs from around the globe assemble at the Candolim beach for the biggest New Year's beach celebration during Sunburn. Parties that go late into the night, seductive music, and people having a good time—Sunburn significantly ups the fun factor.
Maharashtra's Ganpatipule
Ganpatipule, a small coastal village in Maharashtra, features a magnificent beach that is among the most breathtaking on the Konkan coast. The beach is perfect for swimming because of its unusual red sand and shallow water. The famed Jaigad Fort, which offers a panoramic view of the sea and villages from the cliff, is only 35 kilometres from Ganpatipule, which may be visited on the way to Ratnagiri. The Swaymbhu Ganesh temple near Ganpatipule, where Lord Ganesh's statue is thought to have arisen from the earth, is also well-known.
Kerala's Kovalam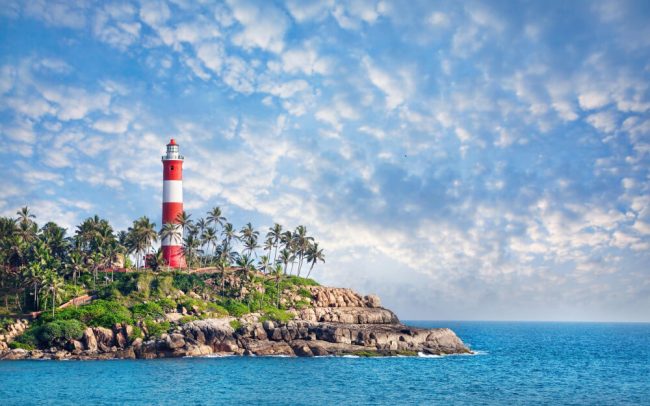 Another reviving beach vacation spot in Kerala that is further south than Marari is Kovalam. Kovalam, which is primarily a fishing village, has recently attracted a lot of tourists. Its famous Eve and Lighthouse beaches are spotless and clean, with coconut trees lining one side. You can choose to go on a very rewarding early-morning trip with the fisherman, or you can rent a surfboard and go on an adventure to master the waves!
Bring your family to Kovalam for a restorative and exciting beach vacation this New Year.
Mahabalipuram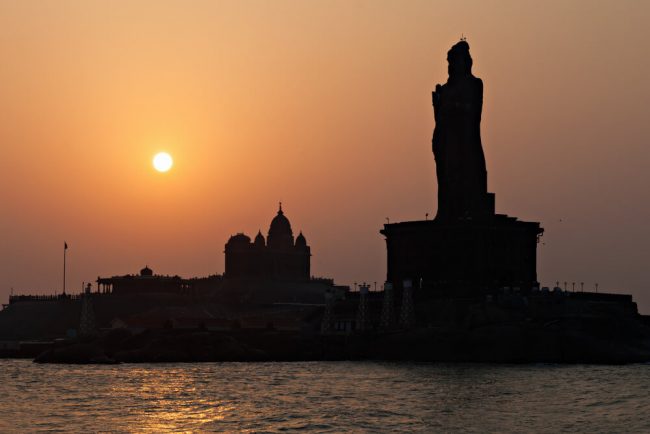 A trip to Mahabalipuram will provide you with the ultimate in relaxation and culinary indulgence on the beach along with a glimpse into this city's rich culture. The city has clean, lovely, sun-bathed beaches, a number of restaurants offering fresh seafood preparations, and a dash of cultural history. On a warm day, visitors to Mahabalipuram can also take part in sports like windsurfing and swimming. The well-known monolithic Pandava Rathas and Varaha Cave Temples, which date back to the 7th century and feature scenes from the Mahabharata carved out of the rocks, are a must-see.
Orissa's Gopalpur
Orissa's coastline is lined with hamlets of indigenous fishermen and the state's renowned Hindu temples. Gopalpur Beach in Orissa is a well-liked beach with golden sand and a gentle slope that makes it ideal for swimming and sunbathing. It is only 190 kilometres from Bhubaneswar. At Gopalpur, the only trace of the once-thriving seaport is a dilapidated lighthouse, yet the surrounding beauty of nature endures forever.
Beach at Ross and Smith Island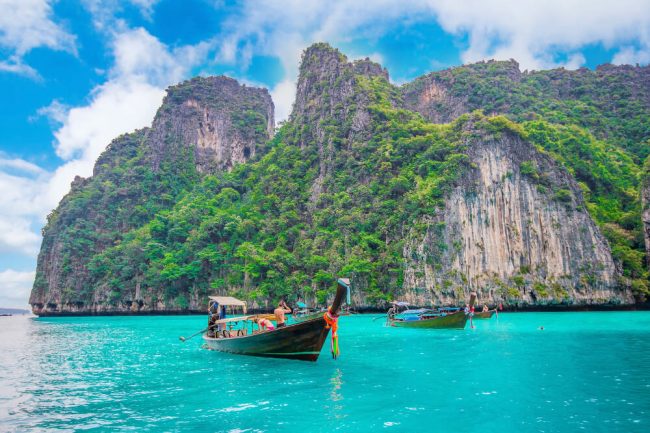 The two islands of Ross and Smith are joined by a little sandbank of sparkling white sand that is like a tropical equaliser. Undoubtedly one of the best beaches in India, Andaman offers fantastic swimming and snorkelling opportunities. These islands, also referred to as the Twin Islands of the Andaman, are in fact separate ones that are joined by a sandbar in the middle of the ocean.
In Port Blair, at Wandoor Beach
Located in Port Blair, Wandoor Beach is a well-known tourist destination in the Andaman Islands. It is one of the best beaches in India for a honeymoon because it is spread out over a large area and is frequently visited by many tourists. This is the perfect location if you enjoy taking lengthy beach walks. Additionally, don't forget to stop by the Mahatma Gandhi National Marine Park, which is near to the beach.
Goa's Baga Beach
One of the most well-known beaches in India is Baga Beach, which is located in the heart of Goa. Located in North Goa, it is renowned for its beach celebrations, nightlife, and superb seafood offered at beachside restaurants and shacks. Even if you don't enjoy boisterous parties, you can simply locate a quiet spot on the beach to relax and enjoy your favourite music while seeing the frolicking waves illuminated by the moon.