The happiest day in someone's life is their birthday. Birthdays frequently divide us into two groups: those who can't wait to party all month and tho
The happiest day in someone's life is their birthday. Birthdays frequently divide us into two groups: those who can't wait to party all month and those who would instead let the day pass with minimal hoopla. This day is not just to make the birthday boy or girl happy, but it also makes the rest of the family and friends happy. That is why everyone looks forward to birthday celebrations. And it is for this reason that birthdays are celebrated as festivals in India and around the world. Birthdays only come around once a year, but they leave us with wonderful memories that we may cherish till the next one.
Here are some fantastic ideas for a birthday party with family and friends at home. Fun and celebration are what family and friends are for!
Allow yourself to be Self-centered for a day
It's admirable to avoid being self-centred and to prioritise others above yourself, but today is your day! Make time for the things that make you happy. You have complete freedom to travel wherever you want and do whatever you want.
Allow yourself to be pampered
If you have relatives or friends who want to assist you make your birthday special, let them!
Going out to breakfast, brunch, or lunch with close friends and family members is a great way to spend time together before the main festivities of your birthday. Take care of yourself as well!
Bake yourself a Cake
When it comes to birthdays, it's all about eyeing the last slice of cake and devouring it when no one is looking. Use this easy-to-follow recipe to make a cake for the birthday boy or girl. Even if your birthday cake is half-burned or doesn't taste as wonderful as those sold in bakeries, it will be the most delicious cake in the world for the birthday person. Why do you think that is? Because you infused the cake with love.
Decorate Your Home on Your Birthday
Make your home feel and look like a birthday celebration. The birthday person will be pleased to see everyone, as they do every year, adorning the house with zeal. Set up balloons, streamers, and a Happy Birthday banner, among other decorations. If you don't have any party props or decorations, you may always browse for DIY ideas to decorate your home for a birthday party on Pinterest, Facebook, or Instagram.
Arrange for good food and drinks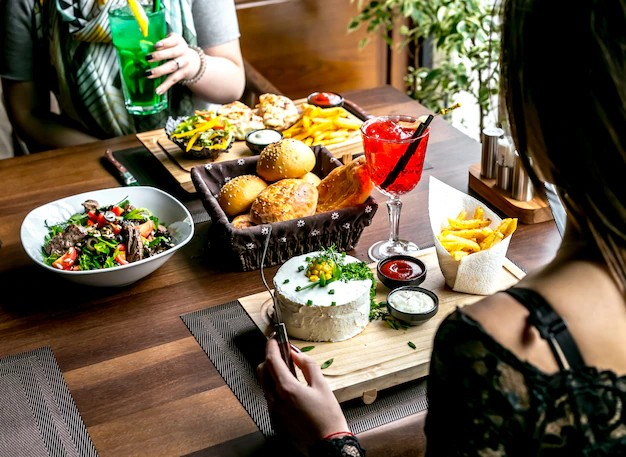 Birthday parties are an excuse to indulge in great food and a few beverages, second only to the birthday cake. You won't get a better chance to satisfy your family's hunger pangs with home-cooked cuisine than this. Cook the person's favorite dishes, as it is his or her special day. You might try your hand at some mocktails or appetizers to make the day stand out from the rest. So, celebrate your birthday at home with family and friends while bonding over food.
Keep a Backyard Concert and Dance Party
Music has a way of attracting people from all walks of life and can create an atmosphere that makes people happy. As a result, on this birthday, you can take a step toward happiness by listening to some music. Everyone, young or old, enjoys dancing to music, whether it is classical or jazz. Although the movement may not be related to the music, people enjoy waving their hands here and there, and a little stride might bring joy.
Compose a Birthday card and include fresh flowers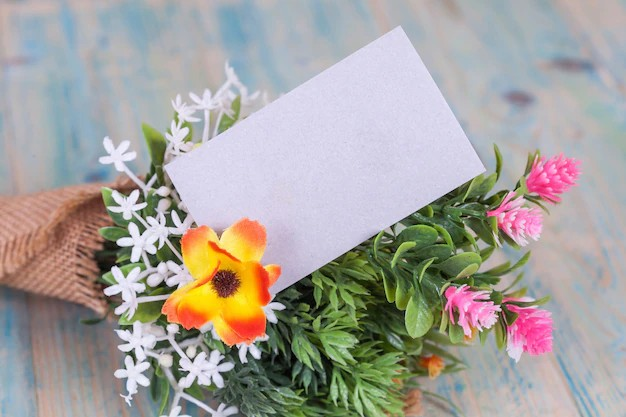 Make an effort to compose a relevant message with a festive handmade birthday card, go for the glitter. It's quick and simple to prepare, and the end result is just stunning. This is a great last-minute card to make, send as happy mail across the nation, or leave on a coworker's desk to brighten their day. Bring them a basic grocery store bouquet of flowers. A modest bouquet of gerbera daisies, as well as a beautiful pot of tulips, are cheerful.
Click Cheesy Photos
Gather amusing objects that reflect this time in your loved one's life—favourite activities, characters, or even a trend—and take some unreasonable but amazing photos at home. Although setting up a DIY photo booth will earn you bonus points, using a simple wall as a backdrop would suffice!
No Work Day, because it's your Birthday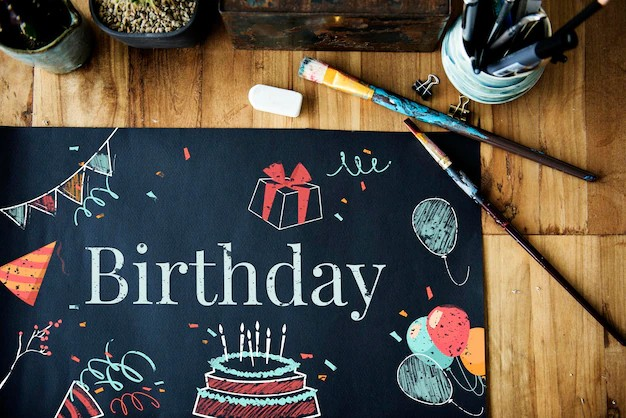 This is for anyone who wishes to spend their birthday alone. The concept is simple: you must treat this day as if it were not a working day. That the day would be spent in peace and relaxation. This is for anyone who has been working nonstop for the previous few years and is unable to devote time to oneself. So simply unwind, take it easy, and treat yourself as if a new life has arrived in the shape of your birthday. Do things for yourself, take time for yourself, relax, and spend time with yourself.
Birthdays, in general, play an important role in everyone's life. It makes folks feel special on that particular day and increases their gratitude. Furthermore, with each birthday, they become more mature. As a result, birthdays must be celebrated by all.