There are numerous wonderful sites to visit in India in April, however the issue is that they are frequently duplicated. This is the perfect list to
There are numerous wonderful sites to visit in India in April, however the issue is that they are frequently duplicated. This is the perfect list to go through if you're seeking for something unique and undiscovered. So, let's get this started.
April is the month of sunshine, and it's the ideal time to beat the heat of summer by sitting at a higher elevation. If you're a seasoned traveller, you won't want to stick to any of the well-known tourist routes. Here are 8 incredible offbeat vacation locations to visit in April for that unforgettable experience.
1. Tawang, Arunachal Pradesh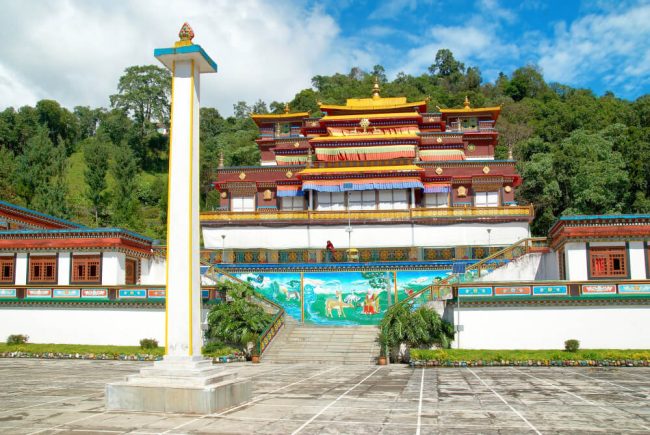 Tawang is the smallest district in Arunachal Pradesh's 16 administrative districts. Despite being the smallest town in the region, Tawang is a famous tourist destination. It has an unrivalled natural beauty due to its elevation of 10,000 feet above sea level. This is certainly one of the best destinations to visit in April in India, with stunning scenery, hills, enchanting natural surroundings, incredible waterfalls, and massive monasteries.
Tawang Monastery, Sela Pass, Nuranang Waterfalls, Jaswanth Garh, Shonga-tser Lake, Madhuri Lake, Gorichen Peak, and Tawang War Memorial are among the best places to visit in Tawang.
2. Kashmir, India – The Paradise on Earth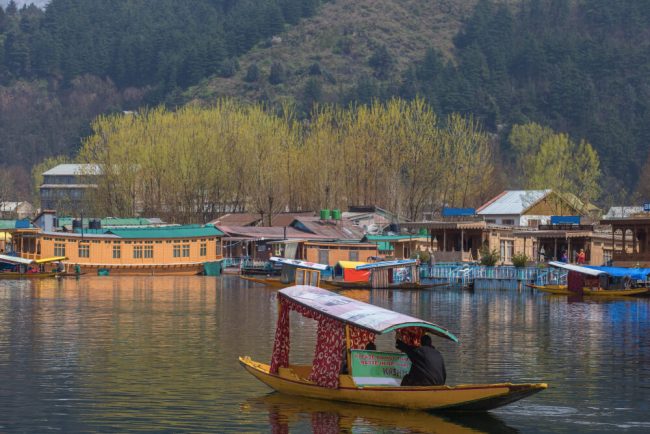 Kashmir is one of India's old princely states, featuring stunning mountains, serene lakes, and meticulously groomed gardens. In April, when the snow on the mountains begins to melt and the panorama is enlivened by greenery, Kashmir's beauty is increased. Kashmir, dubbed "Heaven on Earth" by Mughal Emperor Jahangir, is a wonderful place to visit with your loved ones in April.
Pahalgam, Srinagar, Gulmarg, Sonamarg, Patnitop, and Wular Lake are the best places to visit in Kashmir.
3. Mussoorie, India – Queen of Hills
The Queen of Hills, Mussoorie, is one of the best destinations to visit in India in April. Thousands of tourists go to this high-altitude village in Uttarakhand each year to view the breathtaking waterfalls, beautiful gardens, and charming shrines. If you want to avoid the crowds and explore the city's many attractions in peace, April is the best month to visit.
Some of the best locations to visit in Mussoorie include Kempty Falls, Gun Hill, Sir George Everest House, Jharipani Falls, Mall Road, Mussoorie Lake, Nag Devta Temple, and Lal Tibba.
4. Dharamshala – The Abode of Dalai Lama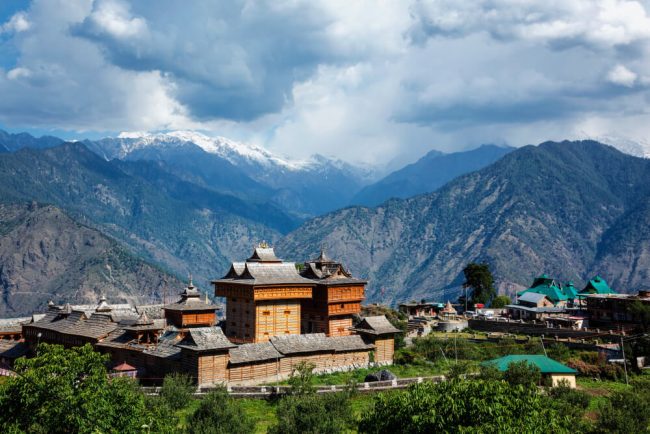 This Himachal Pradesh jewel is one of India's strangest spots to visit in April. Dharamshala, surrounded by powerful mountains and rich foliage, redefines the grandeur of nature and can even surprise you with snowfall. Enjoy sightseeing in Dharamshala, which is frequently paired with a trip to Dalhousie.
HPCA Stadium, Tibetan Museum, Kalachakra Temple, Kangra Valley, and the War Memorial are among the sights to see in Dharamshala.
5. Khajjiar, Himachal Pradesh – Mini Swiss of India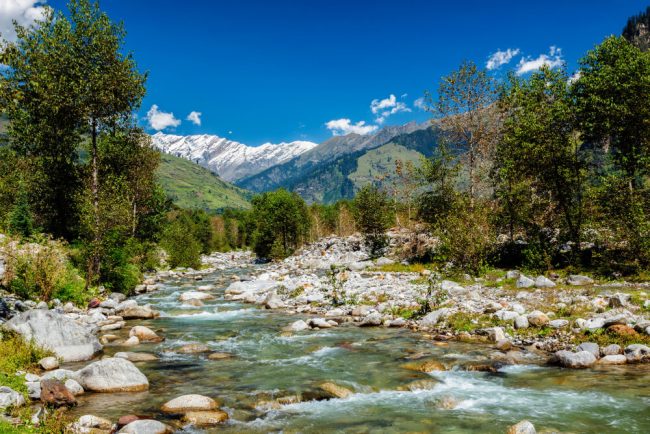 Khajjiar, often known as the Switzerland of India, should definitely be on your list of locations to visit in India in April. Paragliding in Khajjiar is popular all year since it is surrounded on all sides by snow-capped mountains and because of its natural beauty.
Khajjiar Lake, Golden Devi Temple, Khajji Nag Temple, and Tibetan Handicrafts Center are all worth seeing.
6. Gangtok, Sikkim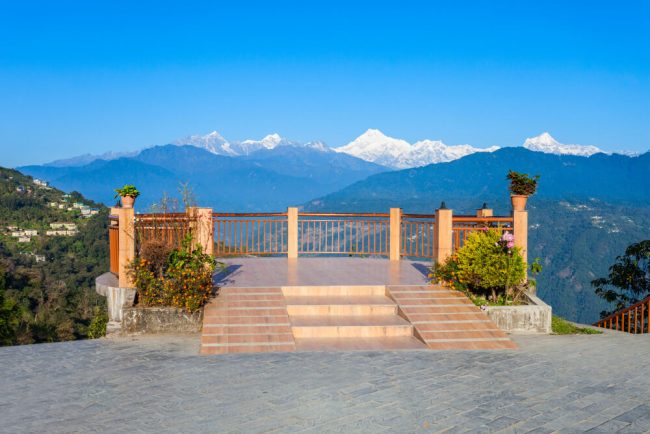 Gangtok, the capital of Sikkim and an outstanding tourist destination situated at a height of 5500 feet, is a lovely cosmopolitan town that offers a blend of cultures, natural attractions, and the ideal setting for excellent summer vacations.
Nathu La Pass, Tsomgo Lake, Ranka Monastery, Hanuman Tok, Himalayan Zoological Park, and Do Drul Chorten Stupa are among the sights to see in Gangtok.
7. Cherrapunji, Meghalaya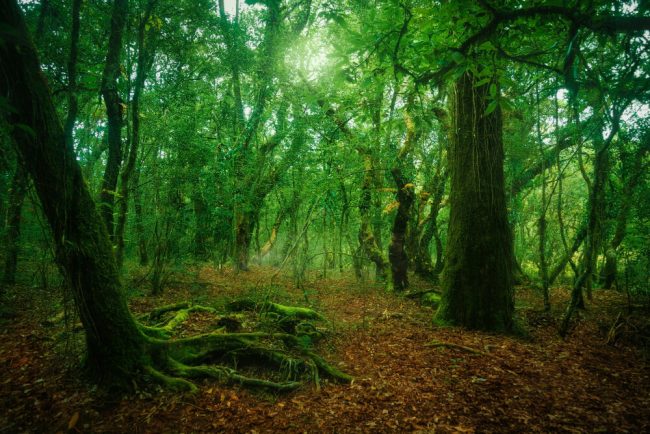 Cherrapunji, one of the best spots to visit in the country's northeast, with the most yearly rainfall. The weather is chilly and dreary, with heavy clouds in the sky. Cherrapunji, known for its subtropical woods, diversified fauna, and beautiful waterfalls, is a must-see for rain lovers. In April, the average temperature ranges from 15 to 23 degrees Celsius.
The Living Root Bridge, Mawsmai Cave, and the Seven Sisters' Falls are all worth seeing in Cherrapunji.
8. Kodaikanal, Tamil Nadu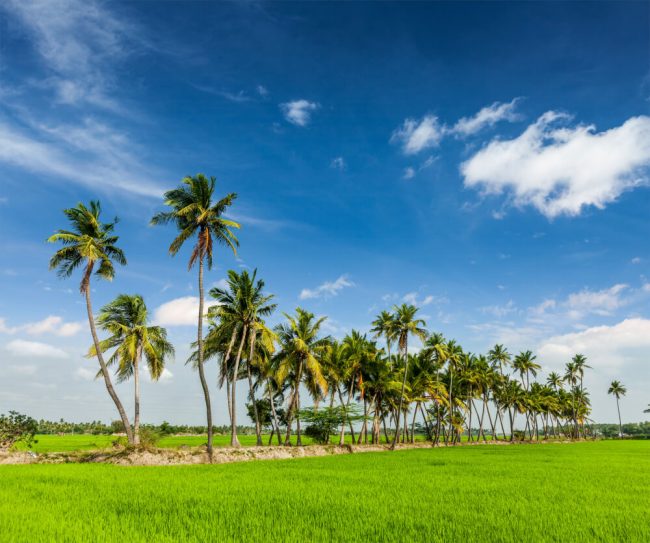 Kodaikanal, another popular South Indian resort, is full of lush flora and lovely landscapes. It is a renowned honeymoon destination, gets a large number of visitors. In the summer due to its nice environment and beautiful weather. In April, the temperature fluctuates between 20 and 30 degrees Celsius.
Green valley viewpoint, Bear Shola waterfall, and Coaker's walk are among the major sightseeing destinations in Kodaikanal.
There are many more places to visit to escape the sweltering summer heat. Summer days are best spent visiting destinations with good weather, and you should surely try the sites on the above-mentioned list.