Winter has arrived, and it is making up for the previous several years. Some individuals, like me, enjoy exploring new destinations in the chilly win
Winter has arrived, and it is making up for the previous several years. Some individuals, like me, enjoy exploring new destinations in the chilly winter weather while others prefer to spend their holidays and vacations snuggled up in blankets drinking hot chocolate. There are numerous locations to visit in India during the winter that will entice you out of your warm beds and encourage you to take advantage of the season to the fullest. 
What are you waiting for? We have narrowed down the list of the best places to visit in India during the winter. Get your tickets, gather your belongings, and let's embark on a lifetime of adventures!
1. Kashmir's Gulmarg, The Skier's Paradise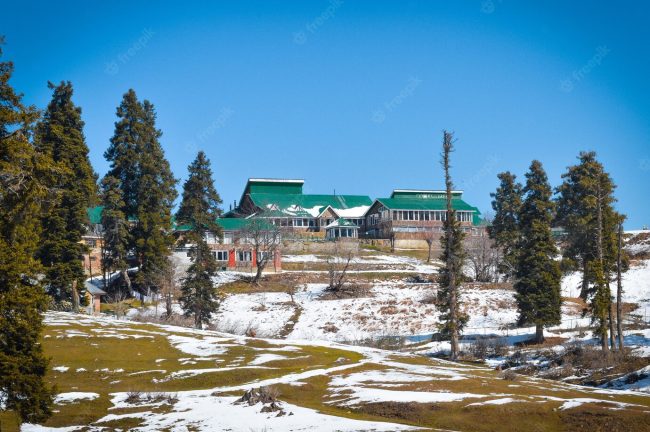 A highland station that transforms into a wintertime delight. The snow, chilly air, and lovely surroundings all enhance Gulmarg's charm. Skiing is what this peak, Apharwat, is most famous for. One must not miss Gulmarg, one of the most well-known winter vacation spots in India.
2. Kutch, Gujarat 
While there may not be many reasons to visit during the summer, there are far too many attractions to seduce you throughout the winter. One of the state's most distinctive events, the big and widely famous Rann Utsav is schedule around Kutch during the winter months. For a unique experience that will enchant you for much longer, travel to this moon-like Indian desert in the winter.
3. Goa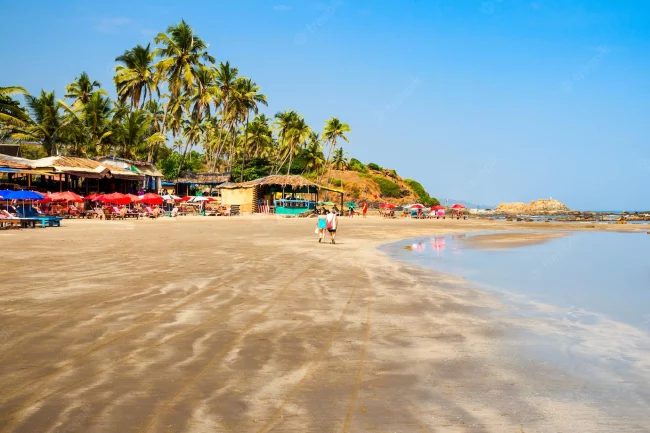 Everything that makes for an exhilarating ambiance is there in Goa, including loud nightclubs, wild crowds, and mouthwatering food. It is among the most popular winter vacation spots in India. The high spirits of Goa are best seen in the winter, when Christmas Carnival and New Year's Eve are just around the corner. Exuberance can be observed in every nook and cranny of Goa, whether it be a party outdoors on the beach or a high-profile gathering at a restaurant.
4. Shimla, Himachal Pradesh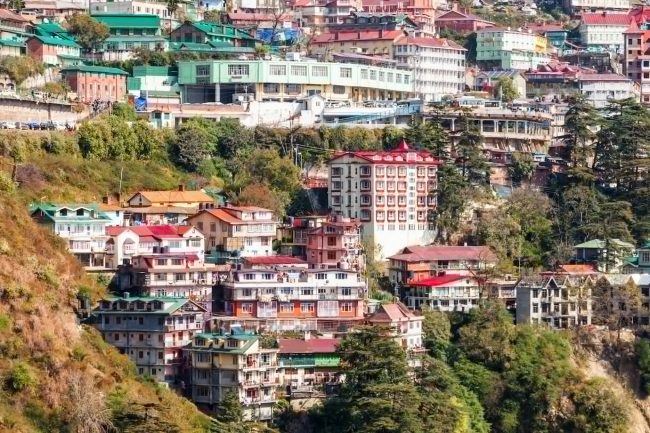 The mood there is cosy and romantic by the cool weather. Visit Shimla if you're seeking a romantic winter holiday. This city is surrounded by stunning mountains that are covered with snow, making it the top vacation spot for lovers. Furthermore, the city is not just for lovers; thrill-seeking travellers are welcome to travel there as well. Shimla is quite well known as a skiing resort and draws tourists from all over the world. In India, it truly is the ideal place to travel during the winter.
5. Auli, Uttarakhand
Auli has some of the best skiing slopes in Uttarakhand, making it one of the best winter tourist attractions. Adventure seekers would never pass up the chance to visit this location because Auli's skiing is unrivalled. Despite the brief vacation to Auli, the experience gained offers memories that will last a lifetime. Auli is undoubtedly the place to be if you want to take advantage of India's best winter travel experiences.
6. Nainital, Misty lakes and mountains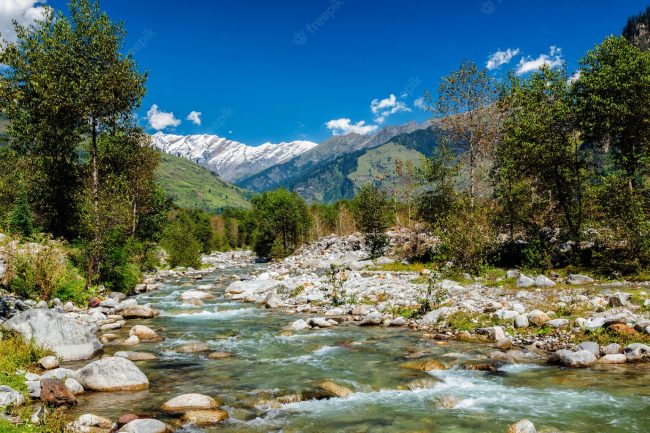 Nainital, the crown jewel of Uttarakhand, is a picturesque hill town nestle in the lush Kumaon mountains of the Himalayas. The stunning Naini Lake, after which the town is in name, is the centre of the popular and beautiful town, which is locate at an elevation of around 1938 metres. Nainital, establish by the British because of its likeness to the Cumbrian Lake District, is in with exquisite colonial buildings that add to the area's natural beauty. From Delhi, the capital of India, it makes for the ideal weekend retreat.
7. The Meadow of Gold at Sonamarg, Jammu and Kashmir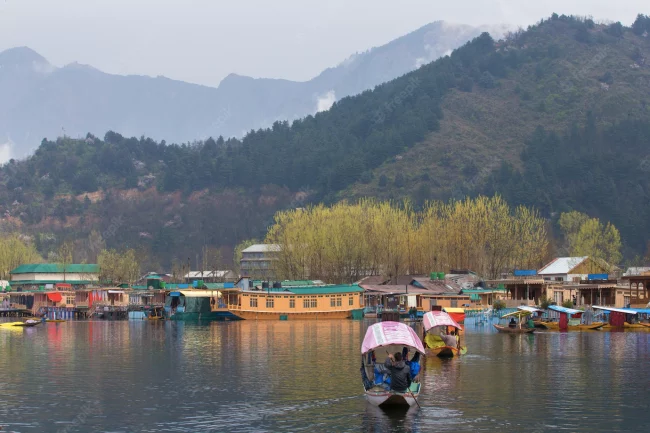 Sonamarg is a town in Jammu and Kashmir that enchants tourists with its snow-covered landscape, breathtaking glaciers, and tranquil lakes. Sonamarg, which means "the Meadow of gold," is a charming town 80 kilometres (50 miles) northeast of Srinagar at an elevation of about 2800 kilometres above sea level.
8. North East Circuit: Shillong – Mokokchung – Imphal – Kaziranga National Park
Numerous waterfalls, expansive views, one of the best national parks, crystal-clear lakes, caverns, summits, and encounters with Naga tribes. If this sounds like your ideal winter getaway, your option is quite in limit. This winter, go to the destinations near Northeast's capital cities and important cultural centres, which is home to two-thirds of the world's one-horned rhinos. Although the weather in the North East is rarely an issue, the winters are typically one of the friendliest and most fun seasons to be here.
India has a wide variety of locations to be explored because of its extensive historic past. These carefully chosen winter travel destinations in India are undoubtedly the best option for an unforgettable break.