Spa treatments are growing more popular as the concept of "complete well-being" gains traction. The philosophy of a spa is to promote holistic well-b
Spa treatments are growing more popular as the concept of "complete well-being" gains traction. The philosophy of a spa is to promote holistic well-being. Today, stress is thought to play a role in a variety of illnesses. This is where spa treatments come in handy, as they promote physical and mental well-being. Your sore feet might be relieved by a relaxing foot spa. The best part is that you can do it from the comfort of your own home.
Your feet are valuable; they let you stand upright and carry you over many miles. It is not surprising that towards the end of the day they can feel drained, calloused, or swollen. Treating your feet to a foot spa will give them the care they so richly deserve. When you are familiar with the fundamental steps, you can experiment with unique soaks and scrubs to meet the demands of your feet. After a long day, it's simple to unwind and refresh with a foot soak at home. It also enables you to pay attention to your often-ignored feet, which are active all day. Your feet may feel worn out and aching after a long day at work. Nothing is more relaxing than treating them to a foot spa at home. Until we go home, take off our shoes, and sleep on our backs, we frequently are unaware of how aching and exhausted our feet are.
How Do Foot Spa Treatments Aid Relaxation?
The name "spa" was first connected with water therapies, when people used to visit hot springs to bathe or immerse their feet in the water because of its curative effects. Foot spa treatments have been increasingly popular in recent years. They not only make your feet look good, but they also help you relax and feel good. Nail care may not be included in a foot spa treatment unless it is combined with a pedicure. The feet, more than any other bodily part, are the most vulnerable. As a result, they demand just as much, if not more, attention than the rest of the body. Problem areas, such as the heels, are also addressed in a foot spa.
Give yourself a relaxing foot massage. Here are some tips for taking care of your feet:
1. Soak your feet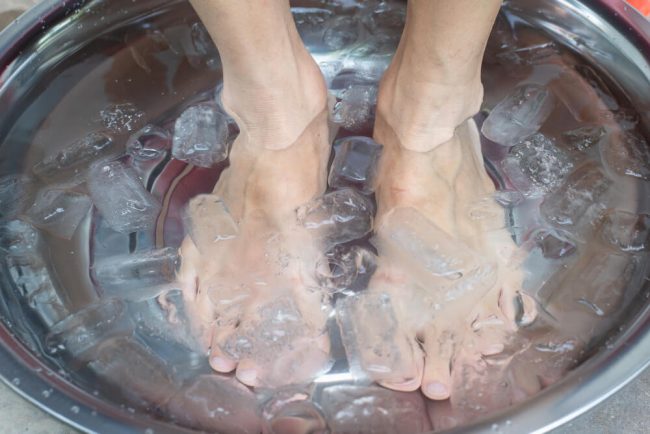 Place the marbles in the tub and fill it halfway with water to create a pleasant soak. In a large mixing bowl, combine the salts and water. Toss in 10-15 drops of essential oil. If you're using a combination of oils, make sure to use a total of 10-15 drops. Place the rose petals on top (if any). Combine the powdered milk and almond oil in a mixing bowl. This aids in the softening of your feet. Allow your feet to soak for at least 15-20 minutes in the warm water. In the meantime, you can unwind, lay back, and apply a sheet mask, or simply read a book or sip your favourite beverage.
2. Exfoliate your skin
So, if you enjoy exfoliating your skin, why not do the same for your feet, especially given how dry and harsh they may become? Scrubbing your feet removes unattractive calluses while also relieving discomfort. Because pumice stone is porous and abrasive, it is the greatest option for efficiently removing dead skin cells, although DIY foot washes with baking soda and brown sugar are also helpful. It's best to scrub your feet twice a week.
3. Use a moisturiser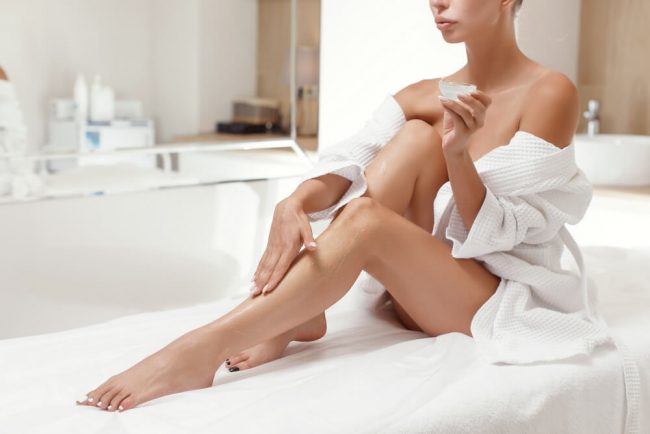 After you've finished washing, apply some soothing moisturiser. This is a vital step in keeping your feet healthy and preventing flaky feet. Intensive foot creams are ideal for restoring suppleness and softness to your strained heels.
Apply a generous amount of petroleum jelly on your feet and heels as well. While you catch up on your beauty sleep, wrap your feet in cotton socks to help trap in moisture.
4. A Light Foot Massage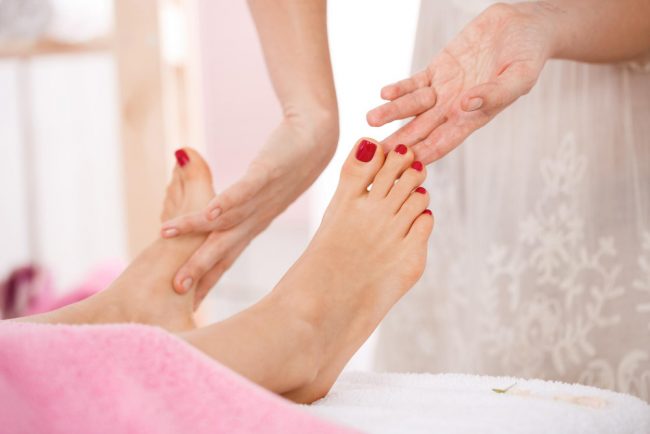 The marbles will come in handy here. Roll the marbles back and forth with your feet on them. Don't worry if you don't have any marbles. Give yourself a massage with your hands.
5. Wear a foot mask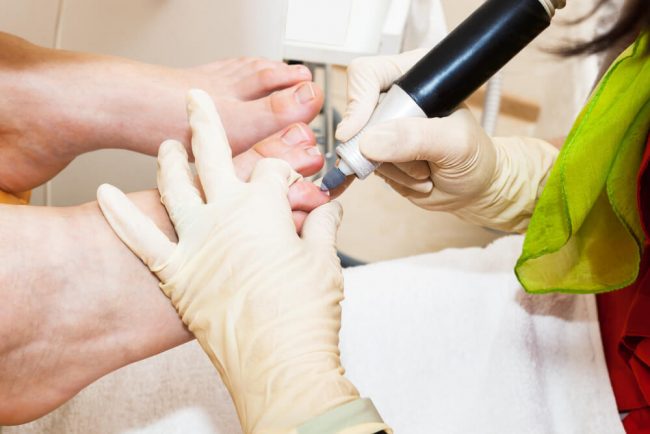 After washing away the scrub residue, treat your feet to a foot mask. Choose one that is already made or make one yourself. Half a cup of honey and one tablespoon of fresh lemon juice make an easy DIY mask. Apply the mask to your feet and leave it on for 15 minutes before washing it off with lukewarm water.
6. Cuticle and nail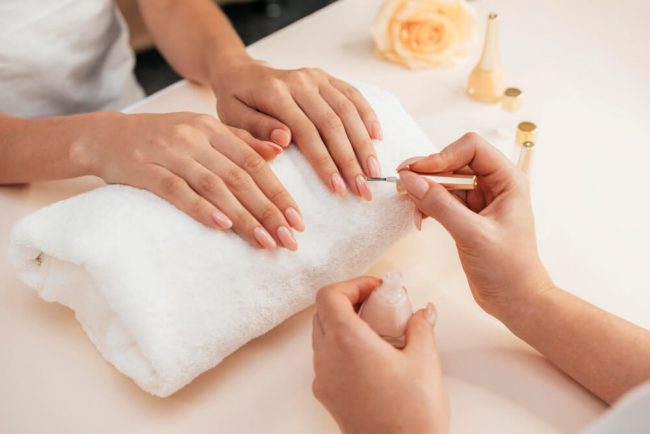 Your cuticles and nails will soften as a result of the soak. It's a good opportunity to clean and trim your toenails. To keep your nails looking nice, avoid trimming the cuticles and instead push them back towards the nail bed. For a smooth, completed look, use a filer to shape your nails.
The Conclusion
Today, one's total sense of well-being is seen as crucial. As a result, spas employ a variety of natural therapies and procedures. Spas, despite being based on old beliefs and holistic systems, have unquestionably become relevant to modern living.
With these foot soaks, you may enjoy the soothing sensations in the comfort of your own home. They're an easy, pleasurable way to relax, take a vacation from the fast-paced outside world, and give yourself the time and care you need.